Mom Energy: A Simple Plan to Live Fully Charged
~ Ashley Koff, RD and Kathy Kaehler
3 Stars
- Most of the recommendations for increasing energy are the same as those I've found in other books, but there were a few things I picked up. From now on I will try to: 1) Put limits on media time wasters such as Facebook and emails in order to get more accomplished, 2) Eat a protein+carbohydrate+healthy fat for each meal, 3) Step up my workouts a notch.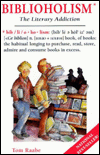 Biblioholism: The Literary Addiction
~ Tom Raabe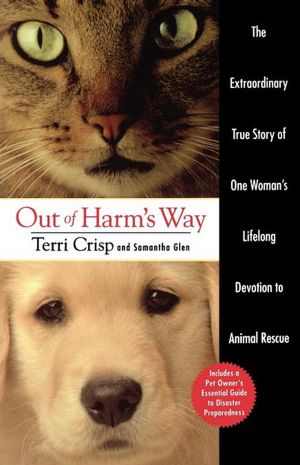 5 Stars
- Every book lover should read this book. I loved it and I promise you will too. It made me feel normal and validated for loving books as much as I do! I'll re-read this for sure. It includes a test to find out if you're a true biblioholic (if you have a book blog, I guarantee you are), as well as confessions, anatomy of addiction, the difference between bibliomaniacs and bibliophiles, and variants of the "disease." If you're brave, read the final chapter called "The Cure," which of course is all in fun.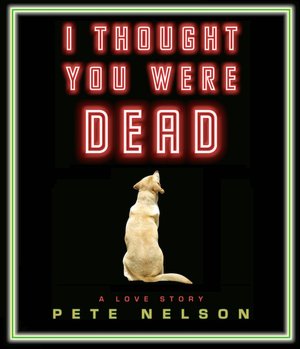 Out of Harm's Way: The Extraordinary True Story of One Woman's Lifelong Devotion to Animal Rescue
~ Terri Crisp
4 Stars
- Animal lovers will enjoy this. Crisp relates her stories of rescues during specific disasters: Hurricane Andrew, Exxon Valdez Oil Spill, Midwest Flood, Alviso Flood and Lexington Fire. Each story is thorough, but not boring, and obviously heartbreaking at times. Her devotion to animals is admirable and touched me so much that I signed up to receive information on becoming an emergency animal rescue volunteer through Red Rover (formerly EARS), which is basically Red Cross for animals.
I Thought You Were Dead
~ Pete Nelson (AUDIO)
5 Stars
- I'm not sure if I gave this 5 stars because the story was that good or because it was my first audiobook and I just really enjoyed the whole experience. I listened to this book when I walked on the stair climber at the gym or walked around our neighborhood and looked forward to it each time. I'm sure a lot also had to do with the fact that the dog's name in the book is Stella and I too have a Stella. Stella's wit and humor in the book was adorable, and I imagined my Stella acting the same way. At first I wasn't sure about another talking dog story, but knowing how much I love dogs, I'll probably never tire of them. Very cute.
Spare Change ~
Bette Lee Crosby (KINDLE)
4 Stars
- I enjoyed this story about Olivia, a woman who does not want or expect to have children, but meets and marries a man named Charlie who has a son and grandson he's supposedly never met. Charlie later dies. His grandson, Ethan Allen, is being sought for questioning after the murder of his parents and goes in search of next of kin. Easy to read. This would be a good one for sitting by the pool or on a beach.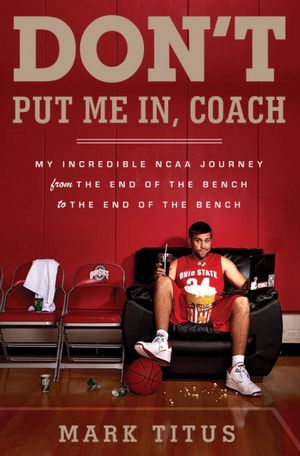 Don't Put Me In, Coach ~ Mark Titus
2 Stars - As a 47-year-old woman, I was not the target audience for this book, so it's no surprise I rated it low. I was hoping to get a glimpse into the life of a college walk on basketball player since my son will be one in the fall, but this guy's arrogance was obnoxious. Ick. His writing was quite good, and I give him props for that. It's the only thing that kept me reading.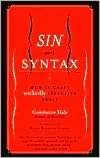 Sin and Syntax: How to Craft Wickedly Effective Prose
~ Constance Hale
3.5 Stars - When someone figures out why I like reading books about writing but don't especially enjoy writing, will you please tell me?! I have no idea what that's about.
I'm Still Standing
:
How One Woman's Brushes With Death Taught Her How to Live
~ Kelly Standing
4 Stars -
Once I got used to the format, which is written as if reading from a teleprompter, I liked this. Throughout her life, Standing had several near death experiences including being hit by lightning, hit by a car, surviving a serious illness with organ removal, surviving a mass murder, and being hanged from a tree. Some of the distances aren't has dramatic as they sound, but still she's been through a lot. I saw her speak in person about her book and she was hilarious. I read that this will be available in audio and I absolutely recommend that version.
Behind the Beautiful Forevers: Life, Death and Hope in a Mumbai Undercity
~ Katherine Boo
3 Stars
- I thought this book was boring. Not enough happened to draw me in and I wasn't connected to the characters at all. I gave it 3 stars because it was well written, but I won't be recommending it to anyone I know.
Currently Reading:
Kasher in the Rye: The True Tale of a White Boy from Oakland Who Became a Drug Addict, Criminal, Mental Patient and Then Turned 16 ~ Moshe Kasher